How does it work?
Not sure if you're a hero? Check the list below to see if you're occupation qualifies for Hero Rewards. Here's what you can expect from this rewards program: no hassle, no red-tape, no hidden-fees. Estimate your potential reward with our Hero Rewards Calculator below!
Heroes We Currently Serve!
Teachers
Teachers are a gift to students, family, schools, and communities. Teachers have such a broad meaning, if you believe you are a teacher, tell us on the form below and we can help!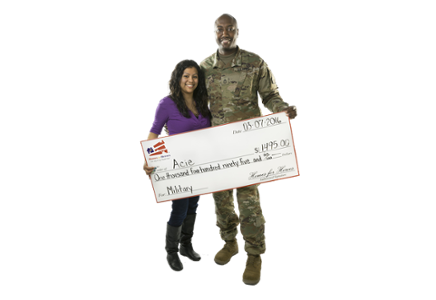 Military
We have so much to thank our active, reserve and veteran military heroes for. There are too many branches of the military to list. If you spend you life protecting and serving both locally and around the world, you deserve a reward.

Firefighters
Whether you carry people from burning buildings, care for their medical needs or extinguishing fires big and small, this profession is all about helping others. We want to reward you for your service!

Healthcare Workers/ EMS
Are you a qualified healthcare professional? Someone who has been qualified by education, training, licensing/regulation and/or facility privileges. Let us know, we want to help you get into your next house and receive your reward!

Law Enforcement
We all owe so much to those that work tireslessly to keep our communities safe and maintain peace. Some of these jobs include: police, detectives, investigators, correctional officers, security guards, and various other protective service professionals.
Team Barnum is all about being a real estate company with the community's interests at heart. Find out more about one of Chandler's most trusted real estate companies.