What you'll learn in our guide:
3 reasons investing in property secures your future.
3 reasons why investing in Arizona is a good idea.
How to get started today!
Simply, fill out the form below and we'll send you our guide!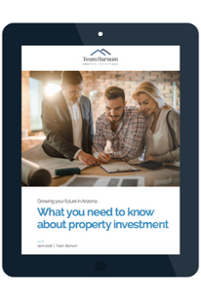 Team Barnum is all about being a real estate company with the community's interests at heart. Find out more about one of Chandler's most trusted real estate companies.