3 Reasons Why Investing in Arizona is a Good Idea
In today's recovering economy, choosing where to invest takes on greater importance. Not only are you looking for a property that will retain — and ideally grow — its value, but you also need to find an area that can offer practically infinite potential to grow your family's quality of life. Arizona, and especially Phoenix, is one of these special places that can offer you exactly that.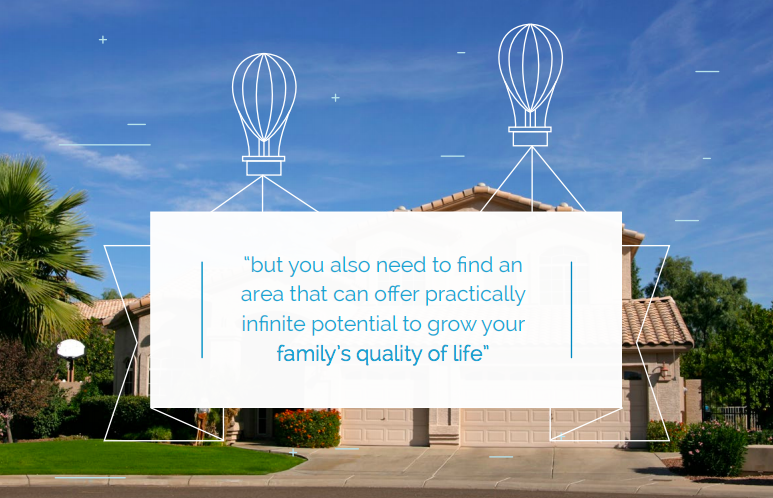 1. Arizona boasts a stable and growing economy
Arizona is one of the few states that has posted a steady increase in the value of real-estate over the past few years. It's economy is stable, and growing. Coupled with it's comparatively low cost of living, this translates to your investing in an area where you can be sure the value of your asset will grow, while being able to maintain (or improve) the quality of life for you and your family in a reliable way.
2. Spectacular natural resources support an active lifestyle
The state of Arizona boasts spectacular mountain ranges, deserts and other vast natural resources. With access to the Great Outdoors being so easy, you can be certain that you and your family will have the best possible chance to grow/maintain an active lifestyle that compliments the stable base you create in your home investment. All of this is experienced in a climate celebrated for being sunny and mild. With endless wonders such as The Grand Canyon practically on your doorstep, you'll find that weekend and holiday adventures take on a fresh edge of excitement that accommodates the changing needs of your growing family.
3. It's home to a vibrant culture, community-orientation and world-class amenities
What makes Arizona a spectacular option, is its ability to provide a well-rounded living experience. Your active lifestyle is complimented by a vibrant cultural experience, and the convenience of urban amenities at your fingertips. The state boasts numerous excellent schools and universities that secure your children's future in family-friendly communities that also support an active cultural engagement throughout the year. With regular cultural festivals, and plenty of museums, galleries and historical tours, you'll never have to worry about finding something to entertain everyone in the whole family with your available time and budget.
When choosing Arizona as your new home, it helps to work with an expert partner. This ensures you make the move that's right for you and your family, as effortlessly as possible. With over 32 years of industry experience, Team Barnum may be exactly who you are looking for.