6 Tips for Buying a House in a Seller's Market
It's rare to hear anyone describe the home buying process as easy and stress-free. It's the largest purchase most people will ever make, and it's a complex process to boot. However, it's an even more intense experience when you're a buyer in a seller's market.
There are unique challenges when you're buying a house in a competitive market. Fortunately, our experienced realtors have the knowledge to help you navigate this situation with these tips.
1. Get Pre-Approval or Pre-Qualification for Your Loan
The process of financing a home can take more time than some buyers realize. If a seller wants to close quickly and they see that you haven't secured financing yet, it makes your offer less attractive.
As you start shopping for lenders, you'll see the terms "pre-qualification" and "pre-approval." Getting pre-qualified means that you've given the lender a review of your income and assets and they've given you an estimate for how much they may lend you.
Getting pre-approved, on the other hand, means the lender has also pulled your credit report and has guaranteed you a loan with a specified amount. This means that you have secured your financing already (although it can fall through in rare cases later in the process).
Pre-qualification only lets you know about how much of a loan you can receive. It does not do much to make your offer more attractive to a seller. A pre-approval is the way to go if possible.
As an added bonus, a pre-approval or pre-qualification lets you know what purchase price you can afford. In a hot real estate market, you don't want to waste time touring homes you can't afford.
2. Consider Selling Your Existing Home Before Looking for Your New One
If sellers don't want to wait for you to get your finances in order, they really don't want to wait for you to sell your previous home. They also don't want to take the chance that their sale will fall through if your home doesn't sell.
If you plan to wait until you find a new home and include a contingency clause regarding your current home's sale, you may lose out to a more attractive buyer. It's inconvenient to find temporary housing between selling your current home and buying your new one. However, it beats losing your dream home to another buyer.
3. Narrow Down Your Selections When Buying a House
A hot real estate market moves quickly, and you need to keep up if you're trying to find your dream home. That means not wasting time looking at homes that don't meet your needs, especially if you haven't figured out what those needs are.
Before you start home shopping, get a solid idea of what you're looking for. All decision-makers should be on the same page about their priorities, from the number of bedrooms to the address.
If you're struggling to nail down those priorities, your realtor may be able to guide you about what decisions you need to make. By the time you start touring properties, be ready to hop in and make an offer if you find a home you like.
4. Be Prepared to Put Down Earnest Money
As you may have noticed by already that making your offer attractive is key in a seller's market. On top of getting pre-approved and being open to a fast close, you can also do this by putting down earnest money.
Earnest money is a payment you put into escrow when you make an offer to show that you're a serious buyer. It will eventually go toward your down payment. The seller doesn't want to enter into a contract with someone who may pull out at the last minute. They'll feel more comfortable that that won't happen if you put down earnest money.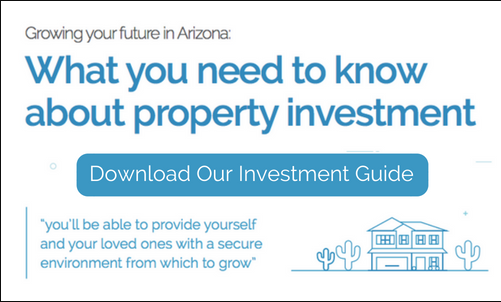 5. Be Competitive in Your Offer
Most home buyers like to start with a lower offer than they're willing to pay in the hopes of negotiating. While this is usually a smart strategy, that's not the case in a buyer's market.
Depending on how competitive your market is, you could be competing with five or six other buyers. If your offer is lower than the others, the seller will probably reject it outright without entertaining a second offer from you.
If this is the house you really want, go in with your top offer. You'd probably rather pay slightly more than you need to than lose the perfect house.
6. Include an Escalation Clause in Your Offer
If you're concerned about losing out to higher offers, one option is to include an escalation clause when you make your offer. An escalation clause details how much over other offers you're willing to pay if you aren't already the highest offer.
While this isn't necessary with most offers, it's a way to set yourself apart in a competitive market and show that you're willing to negotiate. Your realtor will be able to advise about whether an escalation clause is a good choice for your case.
Getting an Edge in a Competitive Seller's Market
Real estate is one of the few situations in which a customer is competing for a seller's favor. If you're in a seller's market, the tips above can help you gain an edge and get the perfect home for your family.
As you can see, buying a house is different depending on the strength of your market. This is why it's important to learn about your target areas and their real estate markets before you start looking for a home. If you aren't sure how to get started, contact us for guidance.
For more helpful tips about buying your next home, check out our real estate blog.